The Irish Aerial Dance Festival is an annual training and showcase festival for aerial dance works based in Letterkenny, Ireland. The Irish Aerial Creation Centre partnered with the festival to bring three final productions to the stage in the northwest of Ireland to a large audience!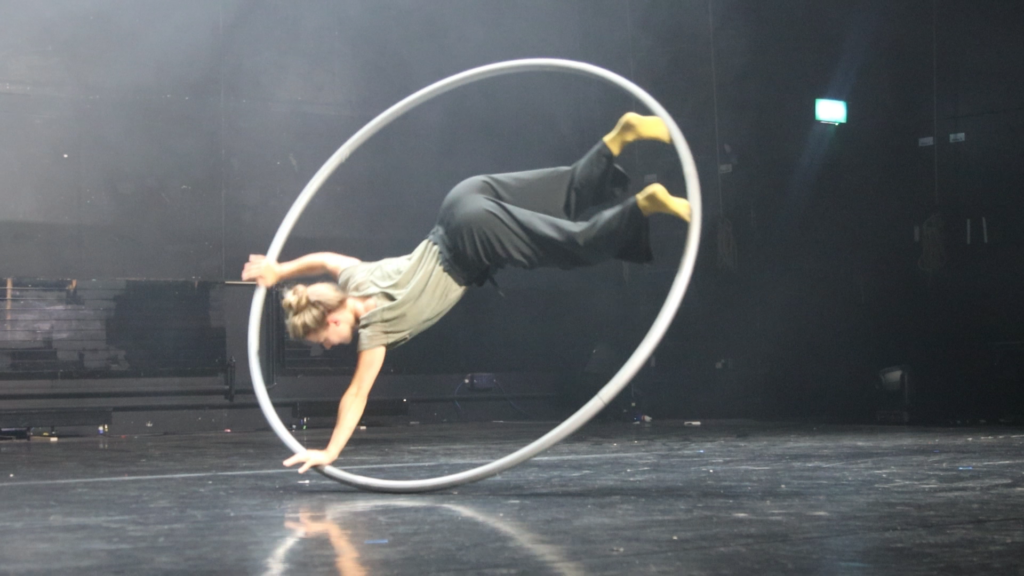 Beverley Grant from Scotland presented her work 'Bev avec big hoop'.
The Amazing Other (Lalla La Cour and Eivind Øverland) from Denmark presented their work 'Like Lichen'.
Kat Doherty from Ireland presented her work 'Martyr'.
These presentations were made possible with thanks to Fidget Feet, Irish Aerial Dance Festival, An Grianán Theatre, and Donegal County Council.