Medzotermina, in the language of ancient Croatian sailors, meant the place between places, the island in the middle of everything. The group involving composers, performers and visual artists is set to explore the different ways in which humans interact with the environment and themselves and how they affect the agriculture, nature and society. Cres and Naxos, who share some similarities in agriculture, touristification of the Mediterranean, history of various cultures… are to be explored.
The final piece should be an interactive installation, involving the three artists both as musical and light performers and makers and involving the audience in the process.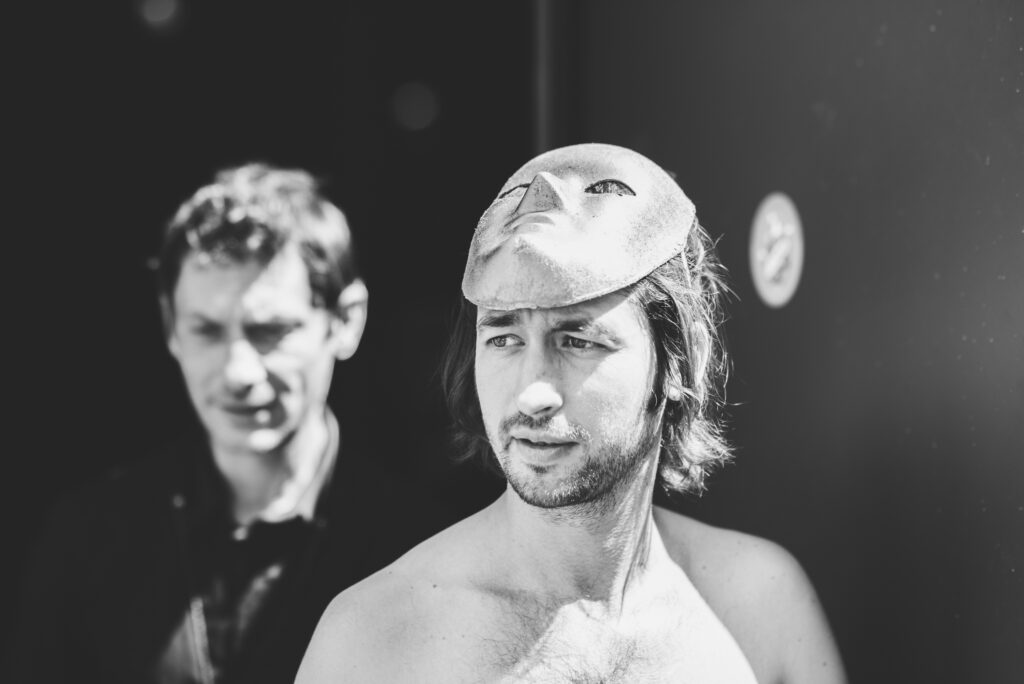 Mak Murtić is a Croatian composer. In 2010 Murtić moved to London and founded Mimika Orchestra, which has since released three concept albums. He is currently writing music to the film El Shatt, recording the Mediterranean-based Mimika Orchestra album and writing material in continuation of the topic of farce, myth and reality of the Mediterranean islands.
Marta Kolega is a lyricist, poet and vocal pedagogue who lives and works in Croatia. She is inspired by storytelling and poetry, traditional singing and contemporary vocal improvisation. Since January 2020, she has been collaborating with Mak Murtić as singer and lyricist for Mimika Orchestra's new album.
Filip Borelli is a multidisciplinary new media artist diving into the understanding of interactions between light, sound, movement, and music. He is involved in various music projects as a choreographer, instrumentalist, singer, beatboxer, interpreter, and composer.